Chinese Toll Free Numbers
Whether your business is a one-person operation, or you have a company with 100 plus employees, you are at some point going to want to expand. There are a number of sure-fire ways you can do this, so here are some ideas to help.
Get Chinese Toll Free Numbers
Virtual phone numbers, such as Chinese toll free numbers, remove the physical limitations from your phone, meaning you can have calls to that number redirected to any other phone number or numbers. You can use your phone in a much more flexible way with virtual phone numbers because all your calls are handled by a remote service which forwards your calls based on your defined rules. The multiple benefits include:
Connecting multiple locations seamlessly
Eliminating dedicated hardware and expensive software
Flexibility to direct calls to any phone number
Here's an example of how your company might use a virtual phone service. Let's say your company has its headquarters in Atlanta and you wish to expand to China. You subscribe to virtual toll free phone numbers in cities throughout China. When a customer calls one of your virtual numbers your service reroutes the call to your office number, your cell phone, or to one of the different departments overseas. Phones will ring simultaneously in each office until the call is answered, ensuring that you never miss an important call. Your entire business team will be instantly and easily connected.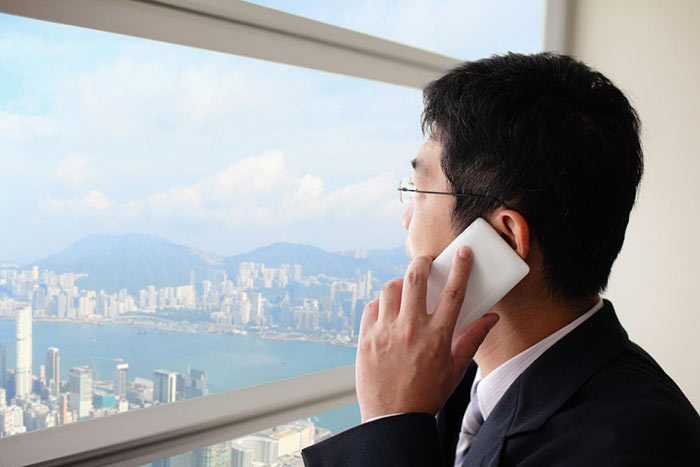 Keep Track of Trends
Now that you have Chinese toll free numbers, you can add a different one to each of your marketing campaigns, so you can see exactly which ads are generating the most leads, and which ones need tweaking or dropping altogether. You can also record all the calls made to your Chinese toll free numbers. This will help you improve your customer service techniques, which will, in turn, help your business grow.
Build a Support Network
Owning a small business can feel very isolated at times. Now that you're making the most of Chinese toll free numbers, it would be to your advantage to reach out to other business owners who have contacts in China, or perhaps even Chinese business owners, so you can network with them. Keeping in touch with other business owners, providing they are not your competitors, can help you stay fresh. This can be a great way to exchange ideas and contacts.
Set Specific Goals
If you want your business to grow, you have to be specific about how you are going to make this happen. Set yourself a list of landmark goals, but do remember to be realistic, otherwise, you will be very disappointed if things don't work out in the time frame you set yourself. It's fine to set ten-year and five-year goals, but you also need to set one-year, and three-year goals too.
Maintain Low Overheads
This is yet another advantage of using virtual numbers such as Chinese virtual numbers because they save your business money. Virtual numbers are much more affordable and efficient than using dedicated landlines or providing each member of your team with a company cell phone. Remember how much money you saved once you got rid of that office landline?
Stick to your Best Niche
So, you've found your niche, now stick to it. There's nothing wrong with wanting to expand your business, but don't try to take on too much too soon. If your particular niche is anti-virus software, don't start branching out into digital imaging software. Instead, extend your anti-virus software market by attracting a new range of customers. You can do this by extending your reach overseas with your Chinese toll free numbers, and other international virtual numbers. Before you know it, your overseas sales will be matching your U.S. sales.
Don't Overreach
If your business is going successfully and you want to expand, don't make things too complicated or risk becoming distracted by doing something like starting a second business. This is a mistake that many small business owners make, and it often leads to their demise. Don't be tempted to overreach. Take what you have now and make it even better before you begin a new project.
If you're not already using virtual international numbers for your business, it's time you were. It's the next step to take to make your small business grow. Contact United World Telecom today and find out more about how virtual toll free phone numbers can help your company. We can provide virtual numbers throughout the U.S. and more than 160 other countries around the world. Our virtual phone service also has many other features, such as SMS forwarding, black and whitelisting, failover forwarding, fax to email, and local ringback tones. Our team at United World Telecom is looking forward to helping your small business grow.