Have you been considering creating a VoIP partnership program for your business? If so, you may have wondered about the advantages and benefits it can bring to your business, as well as those that you partner with.
VoIP Partnership Programs & Why They Are Important
First, partnership programs take the form of agreements between participating businesses. For example, many companies located in the downtown area of cities and neighborhoods often form business alliances. Because of this, there's a synergistic growth potential that strengthens all involved businesses, while also providing the maximum value to customers.
In this article, we will take a look at the advantages of building a partnership program, including:
Networking Opportunities
Accelerated Growth
Increased Revenue
Higher Brand Awareness
Presence in New Markets and Verticals
Networking Opportunities with Partnerships
One of the most obvious benefits of building a partnership program is that your company is able to expand its network. Often, businesses operate within their industry/niche, lacking the opportunity to reach out. Instead, partnership programs build value by combining businesses that would otherwise not be associated. And, as a possible future outcome, partnership programs may even foster possible mergers down the road.
As an example, a realtor may not have a lot in common with a restaurant; however, through a partnership program, private events like fundraisers can be held to bring greater exposure to both enterprises.
The Potential of Accelerated Growth
Perhaps the greatest benefit of building a partnership program is that it can dramatically accelerate your business' growth. Instead of going it alone, you're able to team up with other businesses to connect your resources. And through your synergistic efforts, B2B partnerships enjoy exposing each others' audiences that customers may not be aware of. In essence, your customers become their customers, and vice versa. Compare this partnership program to other methods of advertising your business, and you'll see the potential immediately.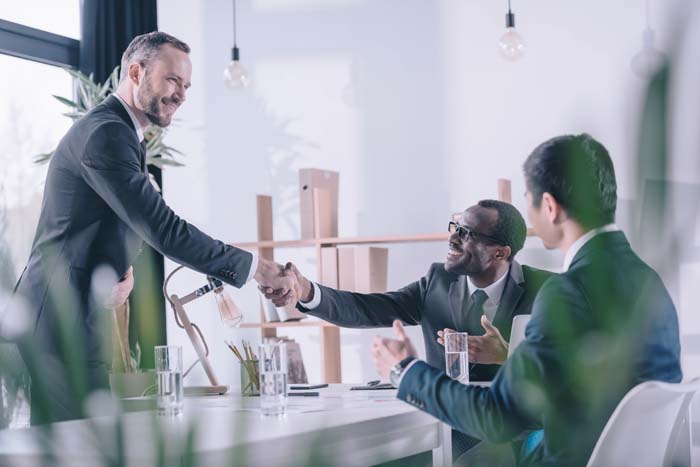 Increased Revenue
More revenue streams are possible with partnership programs. The cross-pollinating nature of partnership programs means that customers are more likely to sign up for bundled products to make their lives more convenient while also exploring new products/services. In fact, you may realize new ways to run your business by exploring how other businesses service their loyal customers.
Higher Brand Awareness
As mentioned before, partnership programs bring higher brand awareness to your current customers and potential clients. It speaks to your brand that you're able to associate with different industries – even competitors – and create more value for consumers. This "top-of-mind" effect puts you in the public eye more often, which in turn creates more awareness for your brand.
And if a partnership program is mentioned in media outlets, you gain even more brand awareness than if you had decided to keep everything in-house. Let's look at a few ways that this is possible by using innovative communication methods, such as virtual phone numbers.
Billboard campaigns with toll free numbers to learn more about the partnership
Vanity numbers to highlight a partnership-only line and special events
A PBX-based directory to provide information for partnership events, like 5k's, farmer's markets, and so forth
Direct inward dialing lines to maintain communication between business members
Time of day routing to accommodate with businesses/individuals are tasked with inquiries (½ one business, ½ other)
Presence in New Markets and Verticals
The audience and/or customer base of one particular industry can be thought of as a Venn Diagram. Those overlapping circles can incentivize customers to make their lives more convenient and cost-effective. For instance, including a 10% discount for gym members for a nearby health food store benefits both businesses in the following ways.
Customers that would otherwise be unaware of each business gain knowledge.
Incentivizing customers to frequent each business to gain benefits for purchases that they may not make without discount.
Possibilities for limited-time promotions are possible.
Become a VoIP Reseller With the United World Telecom Partnership Program
So, if you've decided that you're ready to become a VoIP number reseller, United World Telecom can help add new dimensions to your idea. Because every business partnership program is different, using your creativity is paramount to success. That's where United World Telecom's services can help promote and facilitate your partnership program. So, if you're ready to become a VoIP reseller, contact a representative to learn more about our partnership program!