Read on to learn more about our wholesale DID program, the benefits that come with buying numbers in bulk for your business, and how to become a wholesale DID provider with United World Telecom.
What are Wholesale DID Numbers?
As the name implies, wholesale DID numbers are direct inward dialing numbers purchased in bulk to provide coverage where your organization needs it. Often, just having one hone number isn't enough for large organizations, particularly those that have many departments located around the world or highly-specialized sections that only deal with certain aspects of your business (i.e. sales, B2B sales, B2C troubleshooting, IT support, etc.).
Furthermore, understanding that virtual phone numbers themselves are powered by cloud computing can help you gain knowledge on the proper use of virtual phone numbers. Essentially, when a virtual phone number is dialed, the call is routed through the Internet and completed through digital means, which increases the efficiency of modern calling versus landline usage. Virtual phone numbers are identical to "normal" phone numbers, having the same digits and area/region codes that correspond to each country, so there's essentially no aesthetic difference between these numbers and landlines.
Now that you're familiar with how bulk virtual phone numbers work, let's take a look at the many benefits that they can bring to your organization.
The Most Trusted Provider of Wholesale DID Numbers
Because United World Telecom provides DID numbers from many of the 195 countries worldwide, buying wholesale DID numbers in bulk can greatly expand your business at a fraction of the cost that it would take to establish a physical presence (i.e branch office) in each country. Bulk phone numbers can be purchased at the same time from United World Telecom, instantly transforming your domestic business into a multi-national or nationwide organization overnight. Comparing this to traditional means of expansion means that your organization saves an enormous amount of resources that would otherwise be spent on:
Hiring and training foreign staff
Leasing and purchasing facilities/land in different cities and international countries
Overseeing and managing operations in far-flung areas
Following local regulations for business procedures
Investing capital
Enduring a degree of risk that may be out of reach for smaller operations, such as startups
Paying multiple levels of taxation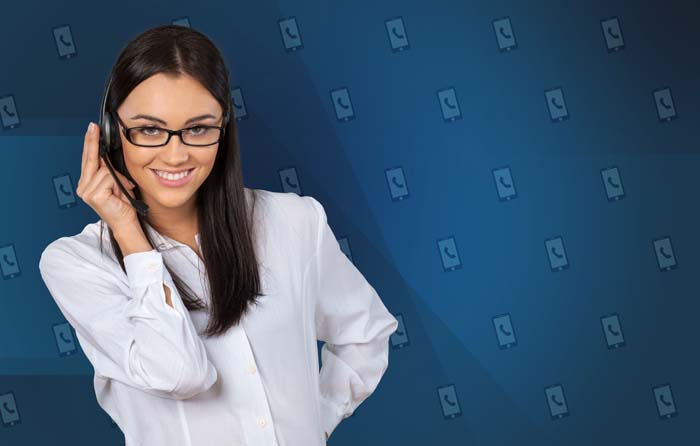 By contrast, purchasing bulk phone numbers avoids these obstacles entirely.
By subscribing to bulk numbers, you're able to have multiple phone numbers to use. For instance, a large metropolitan area like New York City and its surrounding 5 boroughs use a multitude of area codes; thanks to United World Telecom's easy purchasing process (see below), you're able to have a 212 area code for Manhattan, as well as the others as desired (ex. 332, 929, 646, 917, 718, 347, etc). This gives you significant blanket coverage and versatility that a single virtual phone number cannot.
Bulk virtual phone numbers also come with a number of benefits, thanks to cloud computing technology enabled by United World Telecom. Add-ons such as outbound calling, call recording, simultaneous ringing, interactive voice response (referred to as IVR), and directory services like a PBX system can greatly expand how your business model operates to provide customers and clients with more effective and efficient ways of interacting with your organization.
These are just some of the many benefits that come with using bulk virtual phone numbers.
How to Buy DID Numbers in Bulk with United World Telecom
First, navigate to United World Telecom's homepage, located at www.unitedworldtelecom.com. At the top of the page, you'll encounter a number of dropdown menus organized under two headings: Select Your New Phone Number and Enter Your Destination Number.
Underneath Select Your New Phone Number, you will select the country code, phone number type, and the specific phone number of your virtual phone number. For Enter Your Destination Number, you will enter in the landline phone number where calls will be routed to. Once completed, you will be provided a number of payment plans and add-ons to choose from. After this, the process simply requires you to enter in your contact and payment information, reviewing the terms and conditions, and reviewing your order. Once you're satisfied, there will be an option to add more virtual phone numbers – essential for ordering bulk numbers.
Once you've completed the first part of the process, the steps remain the same to subscribe to wholesale DID numbers, just as when you first selected your phone number. After you're finished, a representative from United World Telecom will contact you within 24 hours or less to assist you with setting up your bulk virtual phone numbers.