So, is VoIP phone service right for you? In this article, we will briefly cover how VoIP service can impact your business and personal life.
Why You Need VoIP Phone Service Reason #1: Professionalism
In business, appearance is everything. One of the main benefits of using VoIP phone numbers is that you gain a professional aesthetic by using them.
Think about the last time that you contacted a high-volume professional organization by phone. Chances are, that call was a toll free number using a VoIP  service. These toll free numbers enable users to automatically route calls around the world instantly — something traditional telecom networks don't provide.
Businesses that want to extend toll free calling can choose ITFS numbers to accommodate those located abroad. Short for international toll free service numbers, these numbers use a familiar toll free prefix to connect international callers with your business without incurring a fee. UIFN, or Universal International Freephone Numbers, work in a similar fashion, enabling your business to provide toll free calling to two or more countries at once.
Why You Need VoIP Phone Service Reason #2: Efficiency
One common complaint about regular phone service is that businesses lack the ability to easily alter their service. United World Telecom makes this easy with an intuitive interface and dashboard geared towards the ultimate in efficiency. You can make changes in your service and track data analytics in real-time.
For instance, you may want to remove problematic callers from reaching your organization. To do so, simply blacklist the problem numbers. On the flip side, you can whitelist numbers to enable only those calls to go through (perfect for VIP callers).
Why You Need VoIP Phone Service Reason #3: Staying in Touch with International Family & Friends
One of the primary barriers to talking to friends and family by phone is getting around the restrictions of network service providers. Often, this can mean network restrictions, exorbitant long-distance fees, and just a personal preference of those you're trying to reach. However, VoIP phone service circumvents these problems entirely, giving you a virtual phone number that comes with a familiar country code and region code. In essence, VoIP phone service eliminates even the necessity of dialing outside of a country.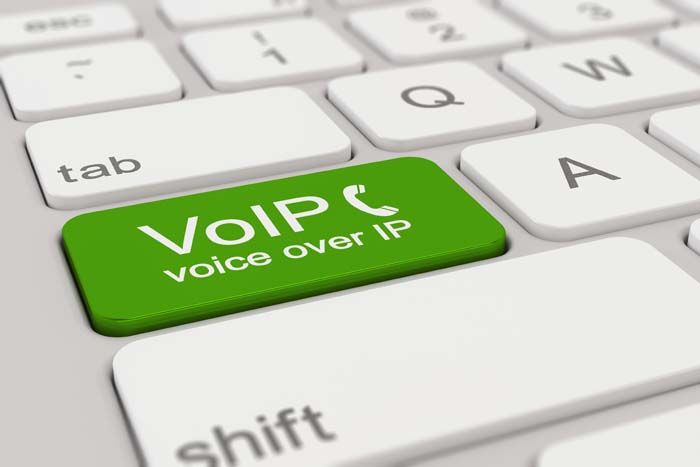 Why You Need VoIP Phone Service Reason #4: Virtual Offices
Virtual offices are the way of the future, with many large corporations and startups embracing this lean model of operation. While virtual offices are held primarily online, there still is the need to speak with individuals over the phone to:
Clarify information
Resolve disputes
Provide a more human, personal connection to staff
And more
Similarly, using VoIP phone service in conjunction with an online collaboration platform can create an efficient and cohesive office-like environment.
Why You Need VoIP Phone Service Reason #5: Virtual Locations
Similar to virtual offices, virtual locations offer a way to virtualize your business anywhere around the world. Thanks to the instant routing capabilities of virtual phone numbers, your business can create the image of a branch office and interface with locals seamlessly.
Why You Need VoIP Phone Service Reason #6: Expanding Your Business Model
Using voice service can greatly impact how quickly your business scales. Traditionally, in a business environment, it would take a company a vast amount of resources to open up a branch location in another part of the world. However, with the aforementioned virtual model taking precedence in the 21st-century, this is no longer necessary. Instead, businesses are looking to scale down their overheads while also maintaining a human element by phone.
To Conclude
In closing, now you know how VoIP phone service can impact your business and personal life. Therefore, you should have a better grasp of how VoIP Can benefit your communications. To take things further, you can start subscribing with United World Telecom today!