This holiday season, gift a loved one (or better yet, yourself!) a new phone with quality specs and a reasonable price! Samsung's new A series phone is under $250 and makes for a very usable budget phone. No wonder, it's been getting some serious attention. Let's look at what makes the new Samsung Galaxy A20 so appealing.
Samsung's New Model: Samsung Galaxy A20
The fifth model in Samsung's A series' 5th generation, the Samsung A20 is not very different from most smartphones available. Before you purchase a new phone, it is important to consider its specifications to determine which is most suitable for you. Do you need a large screen? Or the latest android version? Or a fingerprint scanner? Or a high res camera? Here's a list of the Samsung A20 specs:
Display: 6.4 inch AMOLED Infinity-V Display (1560 x 720)
Width: 2.9
Weight: 169 g
Version: Android 9.0 (Pie)
Rear Cameras: 13 MP, 5 MP
Front Camera: 8 MP
Memory: 32 GB ROM / 3 GB RAM
Battery: 4,000 mAh battery, Fast Charging
Fingerprint Scanner: Yes
Processor: Samsung Exynos 7884 Octa (International) or 7904 Octa (US)
Wireless Network: 3G, 4G, LTE
Ports: USB Type C, 3.5 mm audio jack
As you can see, the specs are quite impressive for a phone under $250. But certain features make the phone stand out more. So, why should you consider buying a Samsung Galaxy A20?
Outstanding Battery Life
A 4,000 mAh battery gives the Samsung A20 power enough to run for a full day. This phone also comes equipped with Samsung's lightning-fast charging, which is usually reserved for the pricier phones. The phone lasts for about 13 hours, which is more than the average 10-hour battery-time for most smartphones. The Samsung A20 also utilizes a USB Type C charger. It is a good switch with the USB Type C, as it revolutionizes charging cables with adapters connecting it to HDMI, VGA, DisplayPort, and other major connectors. It is slowly replacing the need for regular USB ports/cables.
Sharp Camera for a Budget Phone: Live Focus Camera Mode and Impressive Selfie Camera
The camera is Samsung A20's most attractive feature. The phone features a slightly protruding dual-camera module with a 13 megapixel lens and a 5 megapixel wide-angle shooter. Having the second camera gives the A20 the ability to capture depth-of-field photographs. For lovers of portrait modes, the phone features a Live Focus option ― a feature from Samsung's more expensive models. The Live Focus gives users control over what to focus on and how to manage the blurry background. Additionally, the 8 megapixel selfie camera's depth option provides extra depth for selfies.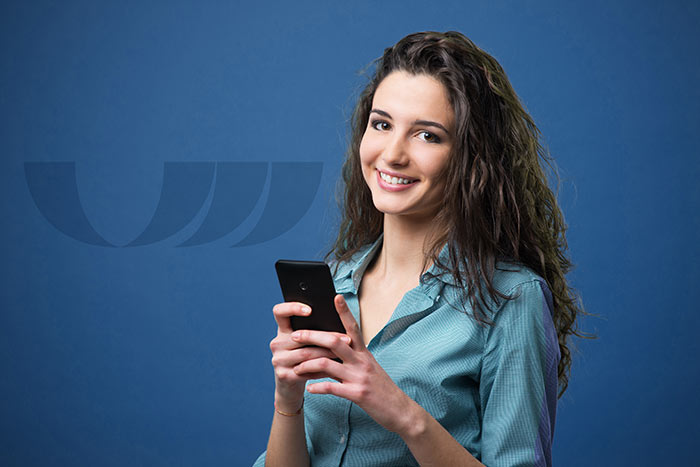 Performance Lag: No Good For Gaming
Considering this is a budget phone, it is not as powerful as Samsung's other flagship models. The Exynos 7885 processor brings in an acceptable and workable amount of power. The same goes for the Exynos 7904 processor. These less powerful chips keep the phone's cost low while providing decent power. But the downside is that demanding apps don't perform well and lag as a result. This is why this phone is not recommended for mobile gaming.
And Yet, It's Good For Your Pocket
Even among budget phones, Samsung has been working its best to include features from its pricier phones. And this is why these low-cost phones get so much attention. You have access to useful features and a decent camera for a comfortable price. In fact, you can pay as little as $10 a month plus tax for 24 months through T-Mobile or other providers.
Buy The Samsung A20 To Be Your New Business Phone
So, what do you think? With the Samsung Galaxy A20, you can get a phone that has relevant features and that doesn't dig a giant hole in your pocket. And if you decide to buy the phone to work as a business phone, you can get a toll free number from United World Telecom! We can hook you up with a phone number for your company to keep your personal and work life separate. Freelancers and remote employees find this most useful to balance between their personal and business calls. Sign up for a business number today or contact us at 1-877-898-8646 to learn more.