Just about everyone wants to do business in China, and it's not surprising since the country has a $10 trillion economy that is growing at a rate of 7 percent each year.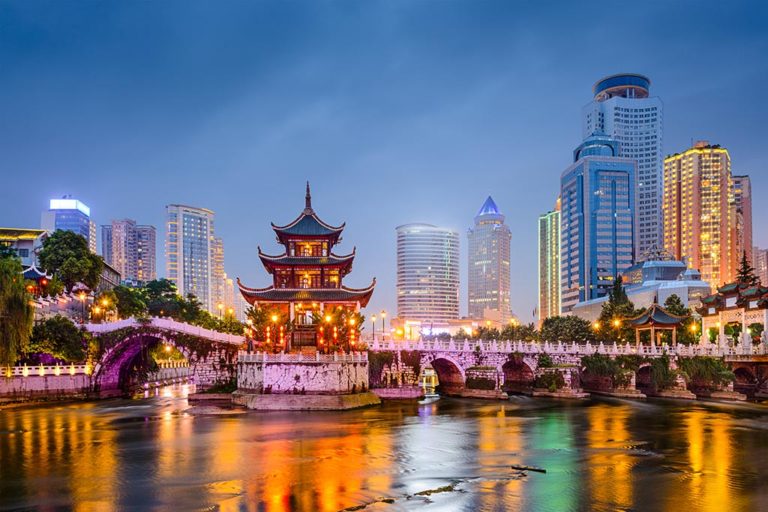 There are a number of significant trends creating new opportunities in China. These include:
Government policy: The Chinese government has provided several initiatives designed to increase GDP growth rates, including marketization on the prices of land, water, electricity, and capital.
Chinese middle class: This is the income bracket responsible for the purchase of new cars and new homes. They are also starting to spend more money on services.
Urbanization: At this time, China is over 50 percent urban. But each year more than 10 million people are moving from the countryside to the cities. City governments are making urban areas more efficient, livable, and more welcoming to rural immigrants.
International business: Multinational businesses typically have extreme success selling their products to Chinese consumers. Furthermore, China is home to some of the world's most successful internet-based companies. Chinese customers are embracing the internet and are rapidly switching to making purchases online rather than in brick and mortar stores. This means Chinese virtual phone numbers can help you expand your business.
Predicted Growth Within Chinese Industries
When it comes to predicting the fastest-growing Chinese industries in the next decade, the service sector looks the brightest. Nevertheless, rapid growth is expected in other industries, and you can use Chinese virtual phone numbers to make the most of doing business in these areas. The main opportunities are likely to be in the following sectors:
E-tailing: China's online retail sector has been rapidly advancing for the past several years. Online payment systems are in place and this, in combination with the increase in ownership of smartphones and tablets, is making e-tailing a lucrative business in China. If you wish to join this sector, having Chinese virtual phone numbers will be a great help because customers are much more likely to call local numbers than international ones.
Education: Privately owned universities in China are expanding, and online vocational learning schools are becoming more and more popular as well. This presents a business opportunity for overseas teachers, who wish to get positions as online educators. Particularly those who wish to teach English as a second language. In this case, Chinese virtual phone numbers will help you keep in touch with colleagues at the school or university, and also make it simple for students to contact you at any time.
Logistics: China has benefitted from the modernization of supply chains. This has led to increased productivity in many Chinese business sectors. As the e-tailing industry has boomed, the need for quality express parcel services has increased dramatically. Commerce companies are investing billions of dollars in trucking and warehousing. If logistics is your field and you want to expand to China, Chinese virtual phone numbers will give you a way to open the door to introducing your international logistics and freight company.
Tourism: If tourism is your business, there is no better time to include China on your list of desirable destinations. Over the last decade, the number of available hotel rooms in China has tripled. Whether you are promoting China for overseas tourists or the Chinese themselves, Chinese virtual phone numbers help you arrange bookings for your clients and to keep in touch with travelers who need help or support.
IT Services: A typical Chinese company spends around 4 percent of its revenue on IT services. If you are running an online IT consulting business, this could be a good market for you to break into. Using Chinese virtual phone numbers will enable your clients to contact you whenever they need help with their IT. Because you are using a local virtual number, they will never know you are not in their city, which will give you an edge on your competitors.
Advantages of Virtual Phone Numbers
No matter how small your business, if you have customers or colleagues overseas, virtual phone numbers are a must. Just take a look at these benefits:
Security: When you use virtual numbers combined with call tracking, you will be completely in control of all costs. Your company will be able to see at a glance who called, where, when, and, how much it costs. What's more, setting call limits for your virtual numbers prevents unauthorized calls.
Business image: Virtual numbers can boost your business image. Having separate numbers for different departments, even though they may be physically located at the same place, makes your business look bigger and more professional.
Consistency: Virtual numbers are not tethered to a specific device or phone line, so your team can be reached by always dialing the same number.
Call United World Telecom today to learn more about virtual phone numbers and their many other services.