China Virtual Phone Numbers for Business
China is home to some of the world's most successful internet-based companies. Furthermore, multinational companies have extreme success selling their products to Chinese consumers. The Chinese government has provided initiatives to increase GDP growth rates, including marketization on the prices of land, water, electricity, and capital. This makes expanding to China a good business move, and Chinese virtual phone numbers can help you establish contact.
Get a China Virtual Phone Number Online
You can get toll free, national, and geographic Chinese virtual phone numbers from United World Telecom. With such numbers, your company can receive toll or local calls from a local Chinese number. If you are looking to expand operations to China, then getting these numbers can boost communications.
Calls made to local numbers are charged local calling rates. Chinese Local Numbers are available for the following cities:

Beijing 
Guangzhou 
Shanghai 

China National Numbers are reachable throughout the entire country. China 400 numbers begin with +86 (400).
How Much Does a China Virtual Number Cost?
We offer 5 different China virtual phone number plans. Choose a plan based on the number of monthly calling minutes your business needs. Our Chinese geographic or local numbers start at $28.95 per month while pricing for China national numbers begins at $48.95 per month.
How Long Does It Take to Get a Virtual Phone Number in China?
Chinese phone numbers are available for instant activation and can be used right away. Some numbers may take more than 2 days to activate. Know-your-customer documentation may be required in order to get started. If that is the case, then we will reach out to you.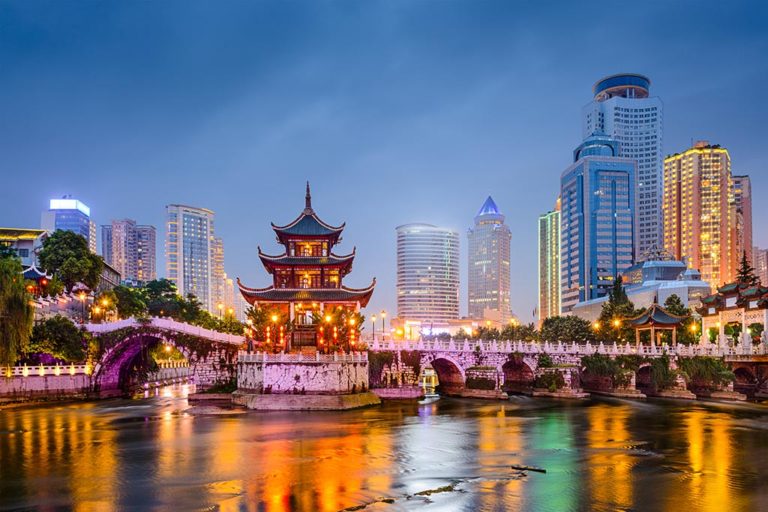 Telephone Numbers in China
China phone numbers are organized as per the Chinese Telephone Code Plan. United World Telecom can help you get Chinese virtual phone numbers such as toll free, national, and geographic numbers.
Chinese Phone Number Format
The Chinese calling code is +86, followed by the trunk prefix (0), area code, and the number. Therefore, the Chinese phone number format is: 
+86 (0) (area code) (subscriber number)
Therefore, a Beijing number would be 010 xxxx-xxxx while a Shanghai number would have this format 021 xxxx-xxxx.
Geographic Area Codes
Chinese local numbers consist of a 2-digit area code, followed by an 8-digit subscriber number. When calling from one landline to another in the same area, the area code is not required to be dialed. However, you must dial the trunk prefix (0). We offer the following Chinese geographic numbers:
We offer the following Chinese geographic numbers:
Beijing (10)

Guangzhou (20)

Shanghai (21)
China National Virtual Numbers
Chinese national numbers can be reached from anywhere in the country and begin with a 400 code, followed by 7 digits. For example, 400 xxx-xxxx.
Telecommunications in China
Operators China Telecom, China Unicom, and China Mobile dominate the telecom industry in China. All companies have 3G licenses and provide fixed-line and mobile services. Companies from Europe and North America dominate the country's mobile communications equipment market. Now Chinese manufacturers are focusing energies on South America, Southeast Asia, and Africa for growth.
The Most Trusted Provider of Chinese Phone Numbers
United World Telecom is the most trusted provider of China virtual phone numbers to small and medium-sized businesses. Just take a look at these benefits when you get a number online:
Security: When you use virtual numbers combined with call tracking, you will be completely in control of all costs. Your company will be able to see at a glance who called, where, when, and, how much it costs.
Business image: Virtual numbers can boost your business image. Having separate numbers for different departments, even though they may be physically located at the same place, makes your business look bigger and more professional.
Consistency: VoIP numbers are not tethered to a specific device or phone line, so your team can be reached by always dialing the same number.
Call United World Telecom today to learn more about virtual phone numbers or buy a Chinese number online!