Cloud communication is one of the best digital advancements made in the past ten years. It is an evolution of the VoIP infrastructure and it delivers data and voice communications on a network of powerful servers that allows your information to be delivered instantly. The information is stored and delivered by a third-party that allows multiple organizations access to a single hosting site.
This hosting site is also run through the internet, which was not possible in the not-so-distant past. Internet communication was not as reliable a decade ago as it is now in 2018, and previously, many hosted telephone companies had to rely on expensive data. These new strides in technology have made virtual phone numbers more convenient for businesses as well as individuals. Interested in learning more? Read on to find out why cloud communications for virtual phone numbers is one of the best digital trends for 2018.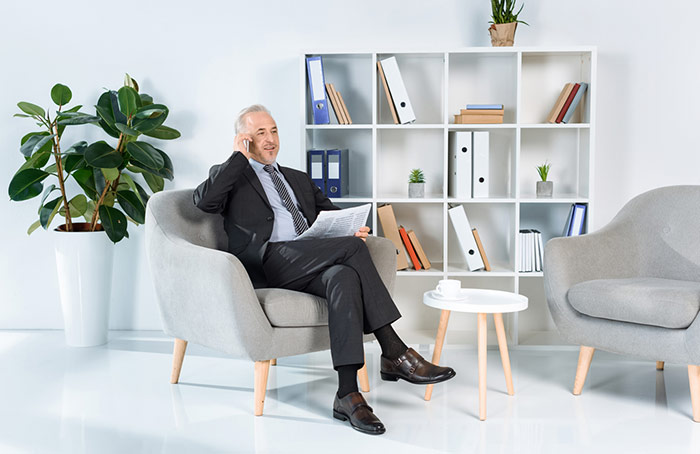 It's Affordable
Cloud-based phone systems are among the most affordable options from virtual phone providers since customers only pay for what they use. Your money goes towards the Broadband charges and a subscription fee. Everything else that you need for your virtual phone number, as well as any handling of problems or issues that may arise, are provided by the subscription service. Also, just because you are cutting costs using cloud-based technology services does not mean that you have to sacrifice features.
Nearly all Businesses Can Benefit
Cloud communications have been generally used for e-commerce, payment processing, advertising, and human resources. Cloud-based communication is also a wonderful tool for operating multiple call centers, meaning that you can expand your business to nearly anywhere in the world.
It's Good for Small Businesses
Small and medium-sized businesses can benefit from cloud communication technology because of its affordability and the expertise the business can receive from its phone provider. Whereas a larger business can use their indispensable capital towards an in-house VoIP setup, a smaller business most likely does not have the capital to maintain an expensive telecommunication setup full-time.
You Can Shop Around
There are plenty of places to purchase a virtual phone number working on cloud communications. In the past, you might have had to choose a local or regional provider, but because of the way cloud communications work, you can now choose from any virtual phone provider.
You Can Access the Cloud From Any Device
Traditionally, IT communications were not able to handle serving multiple devices. Cloud communications can be accessed from where you are with any device that has a WiFi connection or data, such as your iPhone, computer, or tablet. New cloud technology has also helped many new businesses grow quickly while working from home because the only thing that is required is a strong internet connection.
Some Devices Don't Work Without it
A lot of new devices are designed to work with cloud communications and aren't compatible with older methods of communication. The iPhone, VoIP handsets, and modern printers need to be able to access cloud networks in order to function.
Cloud Does it All
Cloud communication has grown so rapidly in popularity because of how versatile it is. These communication services are so diverse, offering video, voice, and data. In the past, telecommunications systems were only built around voice. The Cloud now allows all three of these necessary modes of communication to work together, as well as separately in a single place.
Collaboration Across the Globe
One of the most important aspects of the Cloud is that it allows seamless communication between people in different parts of the world. This is why the Cloud is great for international businesses; communication across cultures has never been easier. Even if your business is located in New York and you have several clients in California, you will have instant access to them through the Cloud at any point in the day. This includes video conferencing, call forwarding features that allow you to forward calls when you are out of the office, and group messaging between team members.