Before starting a new marketing campaign, you may be wondering if a toll free number will be useful. If you are considering getting a toll free number for your business as part of a marketing strategy, there are a few things to keep in mind before committing to a number. Toll free numbers are a very affordable way to boost any marketing campaign and they come with many benefits. Here are a few things to consider before deciding on your number.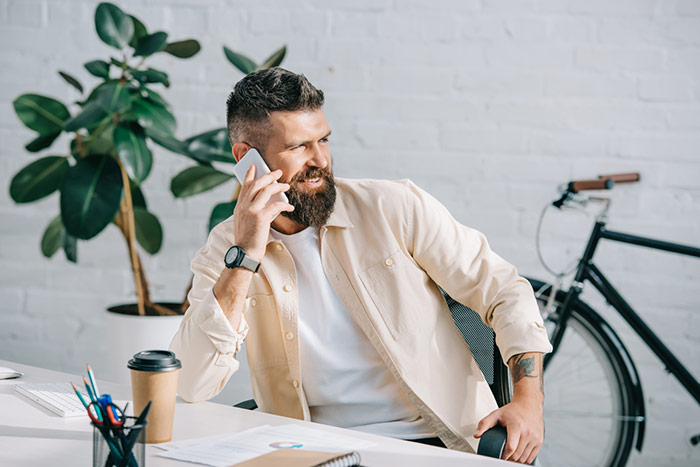 1. Choose your words wisely
Toll free 800 numbers are a useful business tool used by many businesses; in fact, the popularity of these numbers has created a need for 800 numbers to expand to numbers such as 855, 866, 877, and so on. However, you shouldn't just purchase any available number. The number you choose needs to be easy to remember in order for it to be the most useful number for your business. Vanity numbers are popular for this reason as well. When choosing a vanity number, make sure that it pertains to your business. You can use a company tagline or a short word that states what your store sells.
2. Go all the way
Choosing all numbers or all letters is better than selecting a mix. Toll free numbers that combine words and numbers confuse customers and aren't easy to remember. For example, 1-800-329-HOPS is not a good idea for a marketing number. You're essentially asking your customers to remember a random group of numbers before a word. The only numbers before the word or phrase should be the 1-800.
3. Set goals
As with any marketing strategy, you'll want to set goals that align with your overall vision for your company. Popular goals found in many marketing strategies include growing phone sales, generating leads, creating customer loyalty, and setting your business apart from the competition. Once you have your goals in front of you, then you can take time to develop the entire strategy effectively.
4. Put your number on everything
Once you have chosen the right toll free number for your brand, then you can market it everywhere. Place your number on your website, brochures, social media accounts, billboards, business cards, radio and TV ads, magazine or newspaper ads, and on merchandise like pens and notebooks.
5. Regularly track your results
Like any good marketing strategy, you need a way to track the influx of purchases from each outlet. That way, you can decide later on what works and what isn't working for your company. Toll free numbers are the same. Some things are easy to measure, such as seeing a boost in phone calls for your toll free number. But in order to see just how many sales are taking place from this bump in calls and finding out where your new customers found the toll free number means you need to find a way to track the source of the phone calls. United World Telecom comes with a feature for all of their virtual phone numbers that allows you to monitor phone calls in your settings. The same day that you set up your toll free number, you can also set up your online account. You can manage all of your features from this account 24/7.
A custom toll free phone number is an excellent choice for most companies as it is an inexpensive way to double your marketing efforts across all of your current campaigns. As long as you choose the right number to represent your brand, you should be on your way to success. This number not only communicates the benefits that your company provides, but it also reinforces your brand across several channels and helps to differentiate your company from its competition. If you are thinking about getting a toll free number for your business, consider contacting United World Telecom at 1-877-898-8646 to get started on choosing the best toll free number for your company.