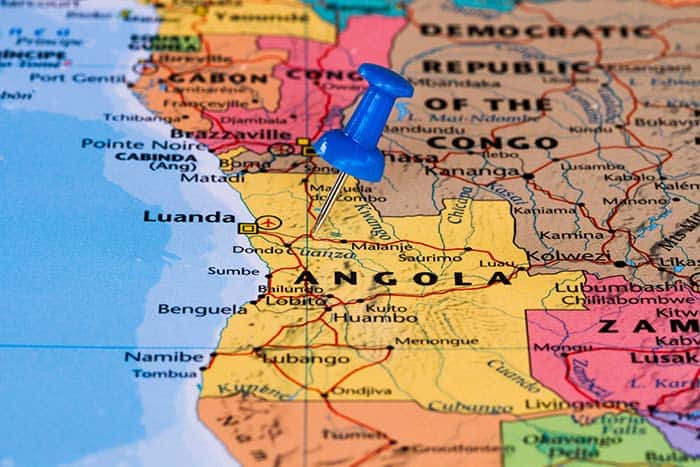 Companies and enterprises that want to establish a presence in Africa usually start in Angola. Angola is surrounded by Namibia, the Democratic Republic of the Congo, Zambia, and the Atlantic Ocean. This strategic location boosts the country's trade and foreign investment efforts. Take your business to this part of Africa with Angola virtual phone numbers.
Get a Virtual Phone Number for Angola
Angola phone numbers, especially local phone numbers, enable local customers to call your business for inexpensive local calling rates, even if your business is located outside the country or continent. When virtual numbers are dialed, the calls are instantly routed through the internet and delivered to another phone number, wherever you want. This makes calling from Angola inexpensive or free for most callers, drawing them closer to your business.
Local Angola phone numbers are free to call from anywhere within Angola. These numbers have specific area codes for different cities within Angola and are reachable from the entire country.
How Much Does a Phone Number in Angola Cost?
We offer 5 different virtual phone number plans with monthly minutes and an additional per-minute rate. Browse through our plans to find the one most suitable for your business. Our Angola virtual numbers start at $108.95 per month. Sign up by filling out the above form.
Telephone Numbers in Angola
Add new customers to your business and maintain strong customer relations with Angola phone numbers. Advertise locally and maintain a local presence. This is a good way to build trust with local customers as it ensures they know you are available for customer service.
Angola Phone Number Format
The Angola dialing code is (+244). Angola phone numbers are usually 9-digits long, including an area code and a subscriber number:
+244 + xxxxxxxxx.
Telecommunications in Angola
The Ministry of Telecommunications and Information Technology (MTTI) regulates Angola phone numbers and telecom services. You can get telephone, mobile, radio, TV, and internet services in Angola. Major telecom operators include Unitel, Movicel, MSTelcom, and Mundo Startel.