For businesses that want to succeed in our global marketplace, it can seem daunting to set your sights on foreign countries that may appear out of reach. For startups and small businesses, gaining a business presence may also seem like something only reserved for unicorns and large organizations that have excess capital to take the risk.
Luckily, with today's technological developments in telecommunication, global phone numbers are changing how businesses can gain access to new territory overnight – thanks to United World Telecom's incredible subscription-based service. Curious to learn more?
In this article, we will cover what global phone numbers are and the many benefits of using them in your business.
What are Global Phone Numbers?
Simply put, global phone numbers from United World Telecom are phone numbers that are referred to as "virtual phone numbers." Powered by developments in cloud computing, such as VoIP, virtual phone numbers enable callers to dial your phone number and avoid such obstacles as service blockages from their telecom service providers, exorbitant long-distance fees, and the hassle of having to dial outside of their country just to contact a business (which is almost easier done by just sending an email or instant message).
However, because many customers prefer to handle important information by phone, offering global phone numbers is the #1 choice of businesses to directly interact with their growing customer base, both domestically and internationally. United World Telecom offers global phone numbers in over 140 countries around the world, enabling businesses based in one country to seamlessly communicate with others across borders. When paired with an add-on called "outbound calling," virtual phone numbers enable your business to directly contact customers and potential clients in other countries with your virtual phone number appearing on the recipient's caller ID. This increases the likelihood that a recipient will answer the phone, as the country calling code and area code are identical to domestic phone numbers native to that country.
Additionally, global phone numbers come in a variety of types, each with their own usage. For instance, you may want to use vanity phone numbers to increase your marketing impact with a visually appealing set of digits that ties into your company (i.e. 1-(800)-FLOWERS). Toll free numbers are also available for domestic and international usage, which enables your customers to reach your business without incurring a charge.
Now that you're aware of what global phone numbers are, let's take a look at some of the many benefits that come with their usage.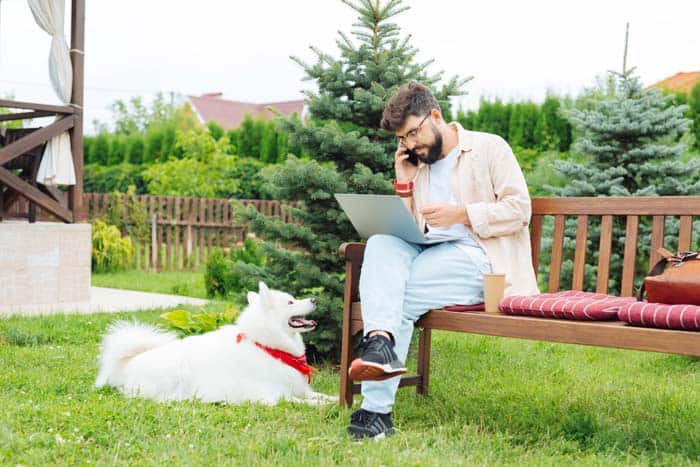 What are the Benefits of Global Toll Free Numbers?
Risk Assessment: Opening up a new branch office in another part of the world is typically reserved for organizations that have the capital and resources on hand to mitigate potential risks. Typically, this serves as a barrier to entry for smaller businesses and startups, coming with a fair share of risk that can stunt growth. However, using global phone numbers to transact with potential target markets gives your business a real assessment of the reception of your company's goods and services with less expense when contrasted with a) leasing property, b) hiring foreign staff, c) following international guidelines, and many unforeseeable obstacles to business expansion.
Expanding Your Business Model: Thanks to developments in cloud computing, the technology behind global phone numbers has changed how businesses are able to operate internationally. By using virtual offices and virtual locations, businesses can take advantage of instant communication with foreign service reps that can work on behalf of your organization to carry out your objectives. Thanks to online collaboration platforms (like Slack, Teamwork, Upwork, and more), creating new sources of revenue is as simple as conducting business through your global numbers.
Furthermore, cloud computing's evolving technology enables United World Telecom to offer a number of add-ons that bring extended functionality to your organization. Consider PBX – short for Private Branch Exchange – a popular add-on that provides a directory system to your global phone numbers for customers to directly access information they need, contact the correct organization through dialing the appropriate extension, and even using IVR (Integrated Voice Response) to make the process more efficient. Similarly, another add-on known as "simultaneous ringing" activates all connected devices to your global numbers so they ring at the same time, which ensures that all inbound phone calls are responded to in the shortest amount of time.
Professional Appeal: If there's one thing that all businesses need to maximize their potential, it is being taken seriously by the public. And there's no better way to impart a professional appeal to your business than by using global toll free numbers in your marketing materials (i.e. website listing, social media, mailers, etc.).