United World Telecom offers unlimited extensions to our customers to keep their teams well-connected and make it easy for customers to connect with the right department.
Use phone extensions to better organize your incoming call flow and streamline call management. Ensure customers are directed to the right destination and get assistance quickly, enhancing caller experience. This feature can help your business:
Manage high call traffic periods effectively
Offer quick and responsive customer support
Reduce cost-handling costs
Maintain effective communication, even during off-hours
What are Phone Extensions?
Phone extensions are a business phone system feature that let customers call and connect with a specific department, employee, or division directly. When callers dial an extension, they connect directly to the person they want to reach without going through a receptionist or IVR system.
With this feature, your customers spend less time finding the person they need to talk to or being bounced around from one department to another. This enables them to get quick responses and excellent customer service.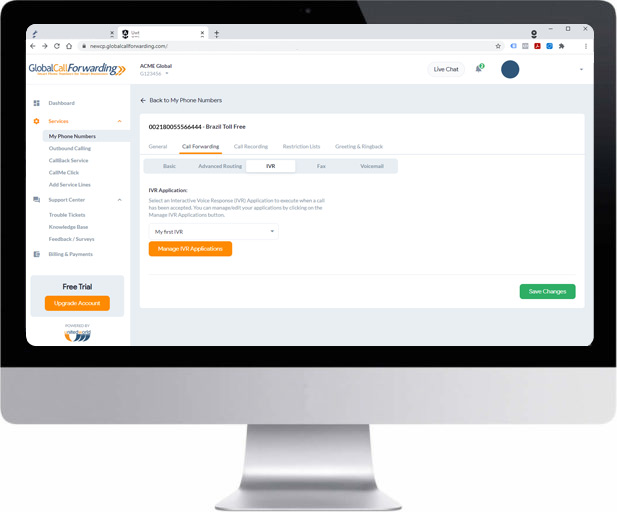 How Do Advanced Extensions Work?
Phone numbers with extensions are easy to work with and set up. You can create a navigation menu through your IVR system that offers callers several options and prompts. They can identify who they need to speak with through this list and press the appropriate number to be transferred directly to the employee or department.
Additionally, you can assign a unique VoIP extension to individual users, teams, and departments. Callers can then dial in the extension when they dial the main business phone number. This will also direct them to the desired individual. If the receiver cannot answer, then the caller will have the option to leave a voicemail.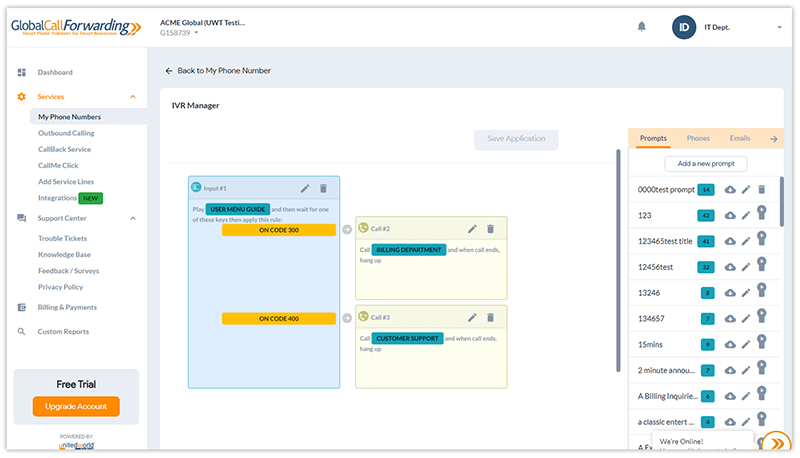 Benefits of VoIP Phone Extensions
Phone extensions simplify the way your business manages incoming calls. You do not need a receptionist or multiple employees sorting through calls to ensure every caller gets to the right destination. Instead, you can automate this process to save time, energy, and costs.
Whether you have a high call volume period or work after hours, extensions help callers get to the right employee, shift agent, or voicemail box. This further helps your business improve caller experience and offer prompt and reliable customer service. Some main benefits of phone extensions include:
Send calls to the right destination without intervention
Improve caller experience by offering callers fast access to their desired destination
Save costs since extensions are cheaper (and often free) than individual phone lines
Allow internal teams to quickly and easily connect with each other
Reduce wait times and caller frustration
Customize call flow based on different departments' needs.
How to Set Up Phone Extensions
United World Telecom users will first need to contact our team to set up extensions. Be prepared with a list of all the users you want to set up phone extensions for. Our team will then create 9-digit SIP pins for each new user.
Then, you can continue the setup process in the online control panel:
Log in to your Control Panel.
Click on Phone Numbers.
Choose a phone service line and click on Settings.
Select Call Forwarding from the horizontal menu and click IVR.
Then, click on the orange Manage IVR Applications button.
Choose Create New Application.
Select User Input. Here you can add a prompt, toggle the interruptible feature, and select the max wait and repeat times.
Scroll to the bottom of the User Input window and click on the New Code option.
Create and enter a 3-5 digit phone extension and hit Apply.
Then, select Phone Call from the application window.
In the Destination field, select the 9-digit SIP pin of the user you want to associate with the entered extension. You can also enter a landline or mobile phone number.
Hit Close.
Repeat steps 8-12 for every extension you want to configure.
When you're done, name the application and hit Save Application at the top.
Now when customers call your business, they can enter the phone extension of their desired destination and your system will direct them accordingly.