Looking to tap into the unlimited potential of American virtual phone numbers? If so, this article will cover what American virtual phone numbers are, how to get them from United World Telecom, and why America is the right place to expand your business presence.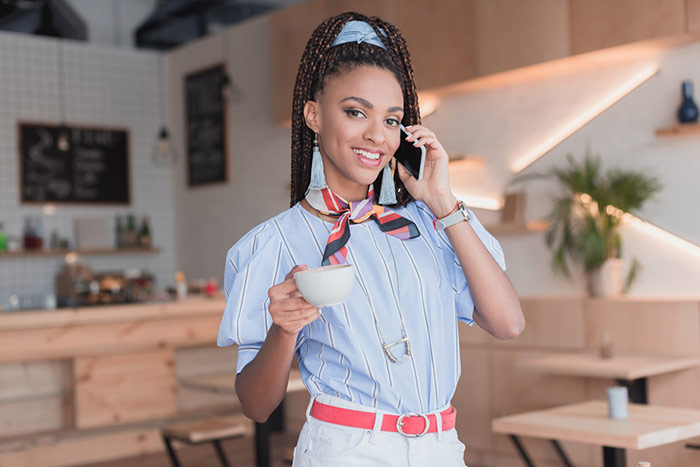 What are American Virtual Phone Numbers?
American virtual phone numbers are simply phone numbers that are facilitated using the power of cloud computing to instantly put callers in contact with one another, even if they are located outside of the country. When an American virtual phone number is dialed, the call immediately gets routed to a phone number referred to as the "destination phone number." This enables businesses located outside of the United States (and the NANP, or North American Numbering Plan) to contact and be contacted by callers without them being blocked by their service provider or charged long-distance fees to reach your business abroad.
American virtual phone numbers play a huge part in business expansion efforts. The problem with traditional business expansion efforts is that it is assumed that a business needs to have a brick and mortar presence that can directly interact with the public. This assumption is wrong, particularly as we move to a more digitized world that values efficiency and cost-effectiveness above one-on-one interactions. With American virtual phone numbers, you can open up the most efficient methods of communication while completing the work that branch offices and subsidiary organizations were previously responsible for. In fact, with the rise of companies like Uber and Amazon that deliver products and services right to your door, Americans prefer instantaneous, no-nonsense communication with businesses.
Types of American Virtual Numbers
To further your business expansion efforts, you should know that you can get American virtual phone numbers in a variety of types. This can include toll free numbers, which don't charge callers when they want to get in contact with your business. Then there are vanity phone numbers, which are virtual phone numbers that feature a visually-appealing set of numbers that can be used to build brand awareness and attract customers via marketing campaigns (i.e. billboards, online ads, etc.).
Now that you have been brought up to speed on the potential options of using American virtual phone numbers in your business, let's take a look at how you can get American virtual phone numbers from one of the most trusted telecom service providers, United World Telecom.
How to Get American Virtual Phone Numbers from United World Telecom
To begin, start at United World Telecom's homepage (https://www.unitedworldtelecom.com). There, you'll find a number of links that redirect you to webpages based on the type of service or American virtual phone number that you need for your business. For American virtual phone numbers, click on "Local Numbers" to be redirected to the next page. There, you'll find a series of dropdown menus divided into two categories:
"Select Your New Phone Number"
"Enter Your Destination Phone Number"
Starting with "Select Your New Phone Number," find the first dropdown menus and find the country menu. Scroll down to find "United States (+1)," which is the country code of your American Virtual Phone Number. Below this menu, you'll be presented with "please select a number type." For American virtual phone numbers, you can choose:
Toll Free
Mobile (SMS Optional), including prefixes like:
District of Columbia (202)
Georgia (404)
Massachusetts (617)
New Jersey (201)
New York (917)
Pennsylvania (215)
Georgia (470)
Pennsylvania (484)
California (760)
South Carolina (803)
Virginia (804)
Geographic, which lists the 50 states of the United States and allows you to select a city/region-specific area code
Depending on which type of American virtual phone number you pick, you will have a list of phone numbers to choose from the dropdown menu below or you will be provided with a phone number upon activation.
In the next column, "Enter Your Destination Phone Number," you will provide your destination phone number where calls will be forwarded, which includes the country code and remaining digits.
Click on "View Rates & Try for Free" to see a number of payment plans that are available for both small organizations and large organizations (Basic, Value, Power, Premium, and Enterprise). After you've chosen your payment plan, you can add additional features and add-ons, like call recording and outbound calling below.
Once you've chosen your payment plan and add-ons, the process is straightforward for anyone familiar with online transactions. Simply supply your contact information, billing and payment options, review your purchase, and agree to the terms & conditions.
Once submitted, a customer service representative from United World Telecom will assist you in setting up your American virtual phone number and answer any questions you may have. Signing up is a near-instantaneous process and you can begin using your American virtual phone numbers within 24 hours of finalizing your purchase.