As a freelancer, you need every tool at your disposal to run a high-functioning business. And while many freelancers optimize most portions of their endeavors, there's usually one aspect that's universally neglected: telecommunications. This often-neglected side of self-employment can lead to stunted growth, missed opportunities, and other detriments.
In this article, we will cover virtual and toll free numbers for freelancers, including what they are, the many benefits associated with incorporating them into your freelance business model, and how to get them from United World Telecom. Let's begin!
What are Virtual & Toll Free Numbers for Freelancers?
To begin, modern virtual and toll free numbers for freelancers are powered by the underlying technology that makes instant communication around the world possible: cloud computing. With landline-only communication becoming a thing of the past, it is now possible to offer telephone-based communication that enables instant access to individuals in locations halfway around the world and without typical obstructions like long-distance fees, service blockages, or the necessity of dialing outside of a country.
Furthermore, with the growing gig economy, freelancers need the ability to contact prospective clients, cold-call leads, and stay in constant communication with their customer base. In essence, virtual and toll free numbers for freelancers serve as a way to establish a "virtual office" – even if that office is in a library or served with a cup of espresso. And while virtual phone numbers may be sufficient for most freelancers, the ability to appear more professional with toll free numbers and become a "legitimate" business entity separates high-earners from those that are forced to price their services lower.
Now that you're familiar with the basics of virtual and toll free numbers for freelancers, let's take a look at some of the many benefits associated with using them every day.
What are the Benefits of Virtual & Toll Free Numbers for Freelancers?
Portability: Freelancers are typically on-the-go as part of their business, working from various locations as they complete their work. Whether they're finishing up assignments in a coffeehouse or providing direct consulting in a client's office, the need for communication helps satisfy clients' demand in an instant. Considering that many freelancers choose to become "digital nomads" and work from ever-changing countries – sometimes relocating to a new one every few weeks – sidestepping the need for separate phones and changing SIM cards is eliminated entirely with virtual and toll free numbers for freelancers.
Professionalism: As stated before, having the ability to impart a professional appeal to your freelancing business can up your earning potential. Having toll free numbers shows others that you take your business seriously and want to cover the cost of those who contact you.
Added Functionality: Virtual numbers are based on cloud computing and the ever-evolving developments that happen with this emerging technology offered by United World Telecom. Add-ons can be purchased with subscriptions and they greatly expand how your virtual phone numbers function. For instance, using a PBX (Private Branch Exchange) in conjunction with your virtual phone number adds a directory system that helps direct customers to information and services of your company – something large professional organizations are only thought to have the means to possess. Then there's time of day routing, a popular add-on that diverts calls to various destination phone numbers or voicemails of your choosing – something that can bring harmony to your work-life balance, particularly when you're in transit or on vacation.
How to Get Virtual & Toll Free Numbers for Freelancers with United World Telecom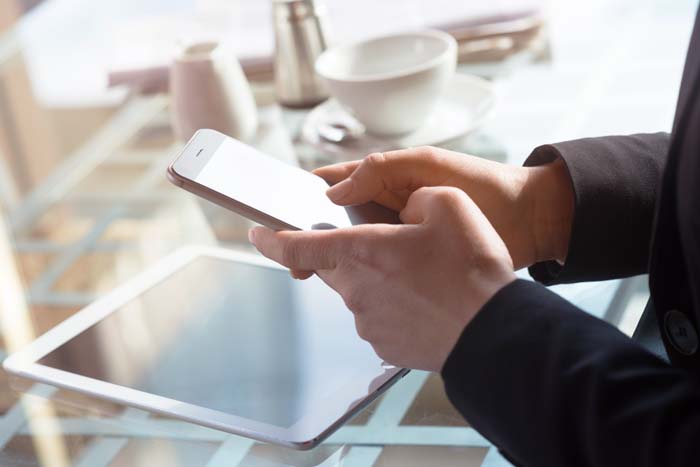 While some believe that incorporating virtual and toll free numbers for freelancers is a tech-heavy and complicated process, in actuality, the process is simple.
First, navigate to United World Telecom's homepage (located at: www.unitedworldtelecom.com). Once there, you'll notice a series of dropdown menus located at the top of the page divided by two headings: Select Your New Phone Number & Enter Your Destination Number.
Starting with the Select Your New Phone Number heading, you'll first select the desired country code where your virtual phone number will be based. Below this, you'll be given the option to select the type of phone number. Once selected, a submenu may appear that provides more details related to your phone number, including geographic details and toll free prefixes to choose from. On the 3rd drop down menu, you will have the option to select a phone number or one will be provided upon activation.
Next, you will enter your destination number. First, choose the country code in the 1st dropdown menu under Enter Your Destination Number. Then enter the remaining digits of your phone number. Click "View Rates & Try for Free" to proceed.
Now a number of payment plans will appear. Select the appropriate one for your usage. Below this, there will be a list of checkboxes for add-ons (see above) to augment your service.
At this point, the rest of the subscription process is simple. Enter in your contact details, your intended usage, review the terms & conditions, enter your billing and payment info, and finalize the transaction by submitting your order. Once complete, a representative from United World Telecom will reach you within 24 hours to help you set up your new virtual and toll free numbers for freelancers.