Depending on how long your business has been open, you may have a relatively new or extremely old phone system. Even if you believe it to be relatively new (put in place within the last 10 years), the basic technology that powers the Private Branch Exchange (PBX) and is found in many American companies, has passed its 40-year mark. A lot has changed in the world with regard to communication and it is likely that a PBX system is not sufficiently equipped to handle a surge of current day communications features that your business needs in order to remain ahead of the competition. It is time to catch up with the times and discuss new options for business phone service.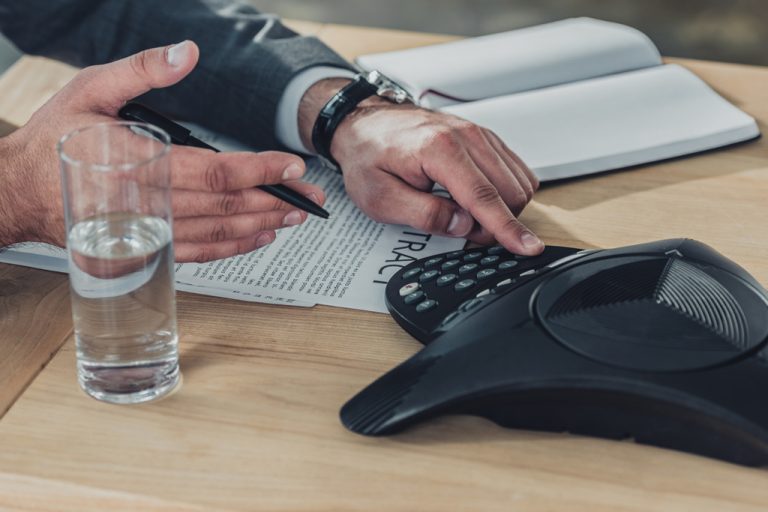 The goal for any business is to continually improve upon productivity, while keeping costs as low as they can be and providing products and/or services that are superior to the competition. This is how a business grows and succeeds. Today, we exist in an era of IP communications. Voice over IP (VoIP), is what places your voice calling and related services (i.e. video chat) across the corporate IP data networks. From providing the flexibility to easily incorporating new communication applications as they are introduced, to simplifying network operations, to implementing higher performance standards, VoIP gives a business owner a large number of benefits. Here are a few of the reasons you should consider VoIP when reviewing options for business phone service:
Today's Communication Systems Are IP-Based
Top businesses of all sizes are simplifying the management of their data and voice networks by putting VoIP in place for voice communications. Businesses are opting for this due to enhanced efficiency, flexibility, and cost-savings. Beyond VoIP, companies are also embracing video calling, instant messaging, and other Unified Communications capabilities to improve their communication systems. Unified Communications solutions are also now integrated with business technologies, such as CRM and productivity apps to further build upon communications systems so businesses can get the most out of them.
Mobility
Today's workforce is extremely mobile. Employees need and want to have the flexibility to be able to work from anywhere. Research indicates that only one out of every five white-collar workers works in an office full time. VoIP solutions allow for employees to work remotely, from virtually anywhere in the world, as if they were physically in an office. With the use of either a PC or a mobile phone application, employees can use VoIP to remain in touch with other staff members and customers.
Cost-Savings
The cost of maintaining traditional phone systems has risen and will continue to rise. It is also costly to pay people to manage separate voice and data systems. This money could be put to better use in other areas of the business. VoIP allows for the consolidation of data and voice networks, which simplifies the management of such systems. VoIP is also offered in perpetually competitively priced bundles of data and voice.
Protection
Traditional phone systems do not really provide very much as far as protection in the case of facility damage or outages. This can prove to be extremely disastrous for a company that has client-facing operations. VoIP, on the other hand, offers self-service portals and automated failover in the event that a primary route is not available. Single-point-of-failure risks are eliminated, as a result of cloud hosting. This means that phone service will stay up regardless of a power outage or if a facility is damaged.
Companies that are still using the traditional phone systems face a decision to look at options for business phone service to upgrade costly equipment or catch up with the times and transition over to cloud-based VoIP options for business phone service. United World Telecom can help you to provide your employees and customers with all the benefits of VoIP, delivering performance and features your business needs in order to succeed.