One of the problems of having a cell phone is that adding multiple numbers to one device can be problematic, especially if you use your device internationally. Constantly switching SIM cards and purchasing airtime as you travel between countries just to be accessible can wreak havoc on not only your sanity but also your business. After all, having an important contact slip between your fingers because you couldn't be reached can ruin any business trip. Is there a better way?
The answer is yes, and best of all, the process of adding international phone numbers to your cell phone is incredibly simple. In this article, we'll look at how to do so, including a few different approaches that can add new levels of versatility to your business and entrepreneurship.
Routing International Phone Numbers to your Cell Phone
The first thing for entrepreneurs to realize is that they must change how they think about their cell phone. Instead of changing your device to adhere to each country's restrictions, why not make your phone accessible wherever you go?
This is where virtual phone numbers come in. Virtual phone numbers are a simple but powerful concept to understand: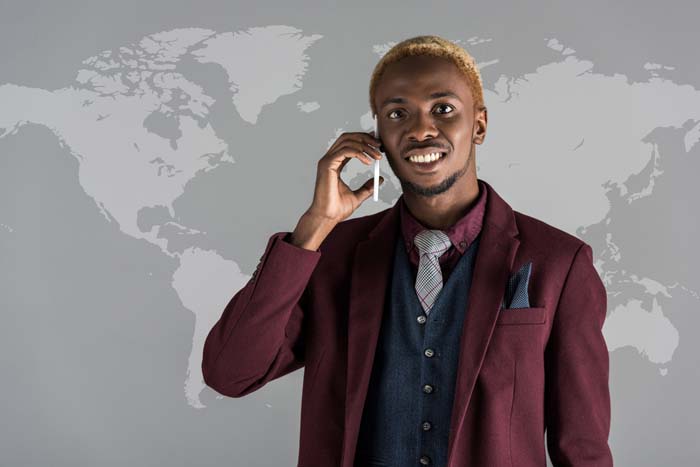 When a caller decides to call a virtual phone number, the call is instantly routed to another phone number (known as "the destination phone number"). This is made possible through cloud computing advancements in the 21st century, most particularly VoIP ("Voice over Internet Protocol"). The most popular VoIP service is Skype, but Skype presents a problem: the caller has to use this service in order to complete a call. If they don't use Skype for the communication, you're out of luck. With virtual phone numbers, callers can dial the number as they would any other local number, so there is much greater freedom and versatility. Best of all, virtual phone numbers match the functionality of "normal" phone numbers, as well as being identical in look (i.e. country code, area/region code) to numbers that local residents are used to.
Therefore, by subscribing to virtual phone numbers (available from service providers), you can add international phone numbers to your cell phone to bridge the gap. Best of all, you can have multiple business lines routed to the same device and use a number of functionalities that are only available through virtual phone number technology, including "time of day routing."
Time of Day Routing
Suppose you want to be accessible only during certain parts of the day. By using time of day routing, calls can be forwarded directly to your cell phone. When you choose to not be accessible, calls can be routed elsewhere, including to other staff members, a call center, or voicemail. This helps you maintain work-life balance so clients in other time-zones won't have access to you when you're off-duty.
International Toll Free Numbers
If you want to make your cell phone even more professional, you should know that virtual phone numbers come in a variety of types beyond just local numbers (they can be purchased for locations anywhere in the world), including as toll free numbers.
If you're looking to expand your business' presence while visiting new countries, adding international toll free numbers can offer the solution you're looking for. The truth is that even if you've added a series of US-based toll free numbers for clients and prospective customers to call, they face a few obstacles. First, an individual's service provider may block the call based on calling restrictions. If the call can be put through, then the international caller will be billed long-distance charges for calling a supposedly "toll free" number — which defeats the purpose.
International toll free numbers, otherwise known as "ITFS numbers" (International Toll Free Service numbers), fix this problem. ITFS numbers function just like "normal" toll free numbers in each corresponding country. ITFS numbers are also identical in look, meaning that the process of localization for your expansion efforts is made simpler because to local residents, your number looks no different than any other number in the area.